UpWeb SEO Reviews and Resources
Take a look at our favourite reviews and resources for UpWeb SEO below: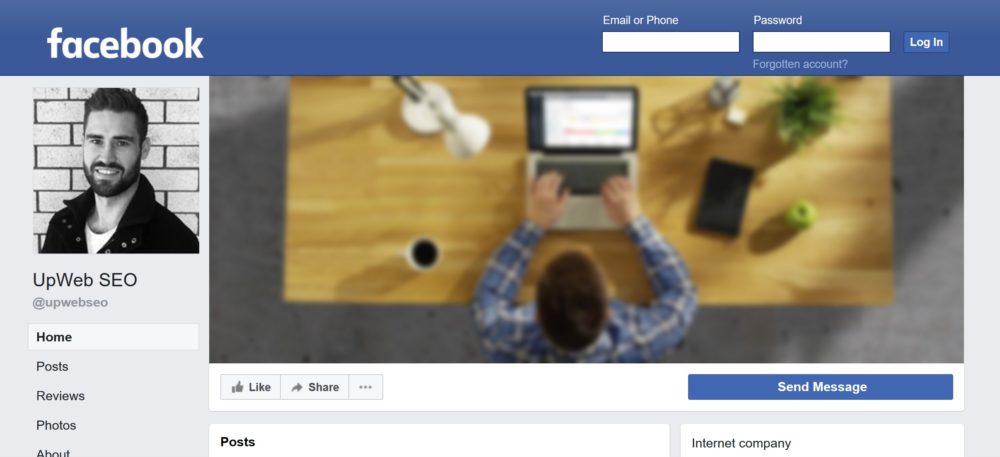 Our Facebook page is a great way to keep up to date with new UpWeb SEO special offers and general SEO news. It is also a place that we showcase new reviews that are collected around the web.
Join our Facebook community to stay in the loop to the latest SEO revelations and interact with other business owners who enjoy learning and talking about search engine optimization strategies.
Our Yelp Listing is another resource that offers more insight into our services, the history of UpWeb SEO and our general processes. It is a resource for collecting reviews and recommendations by other local businesses.
As we have a wide variety of local Australian small business clients (and international clients) it is important to have a strong Yelp listing which allows our clients to jump in and post UpWeb SEO reviews if they like what we are doing for them, and even if they don't.
Yelp is an Australian business directory that allows users from around the country to post their unbiased and candid reviews of our SEO service. It is a great platform that allows sharing reviews and listings among other users of the site.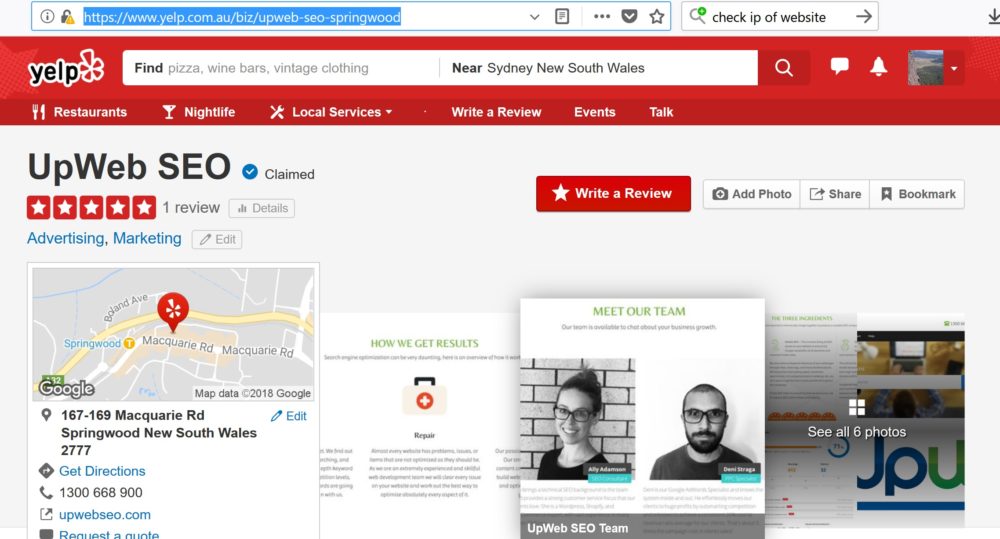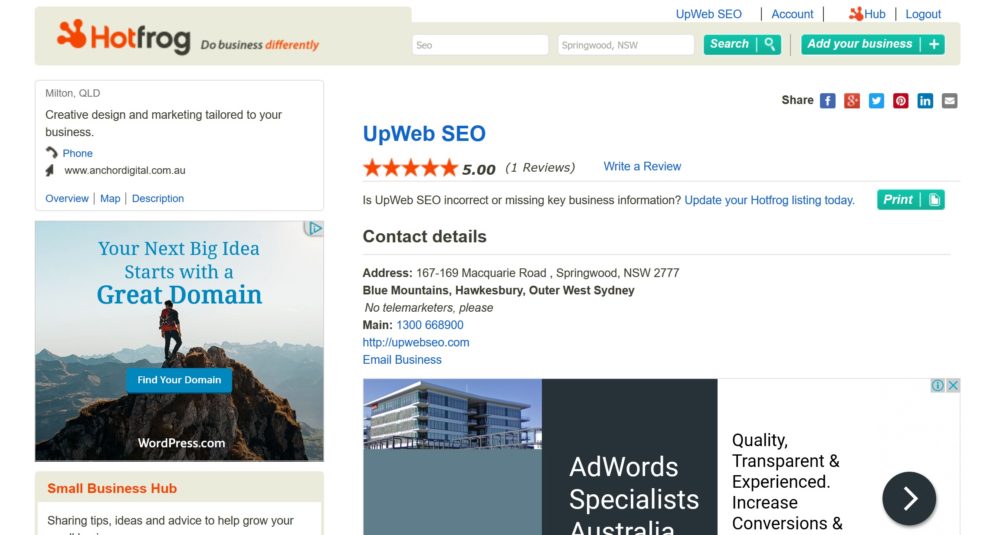 Our HotFrog account is a business listing for UpWeb SEO. It contains some information about the business, processes, location, and some reviews.
There is actually an UpWeb SEO coupon code for new plans started this month which provides a 50% off coupon for the first month. If you have a tight budget coming into your SEO campaign then this should provide a little relief while we wait for the results to grow.
At UpWeb SEO we strive on customer satisfaction, so if there are any questions or concerns that you have throughout your campaign please feel free to get in touch with our friendly team who are always happy to chat.
UpWeb SEO is on TrueLocal! You can check out this listing to see our reviews from verified Aussie businesses who have donated their time to write us a few words about their experience with UpWeb SEO.
You can also see a start rating for our local business results, and we always strive for 5-star ratings. This is because we care about our customers and our buggest satisfaction comes when we see them succeed through our hard work.
Whenever we achieve a new first page Google result or beat a major competitor we get a huge rush of satisfaction, and all our hard work pays off well for our clients.
On the other hand, some keywords will take longer to rank and that is a completely normal process of search engine optimisation. It just means that we may need to switch up the keywords slightly or make some modifications to the website or strategy to push them along. We don't quite until the desired results are achieved!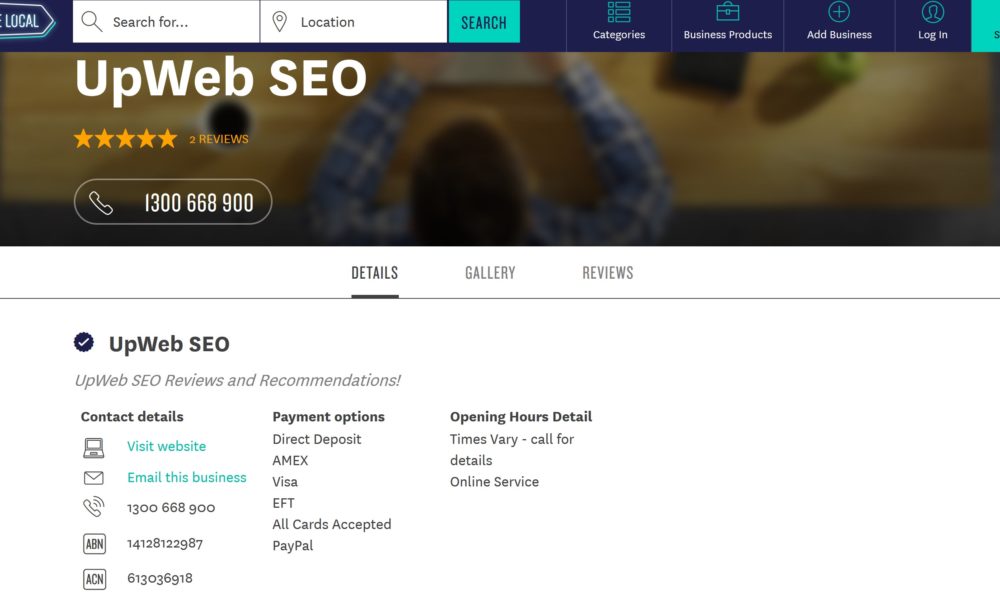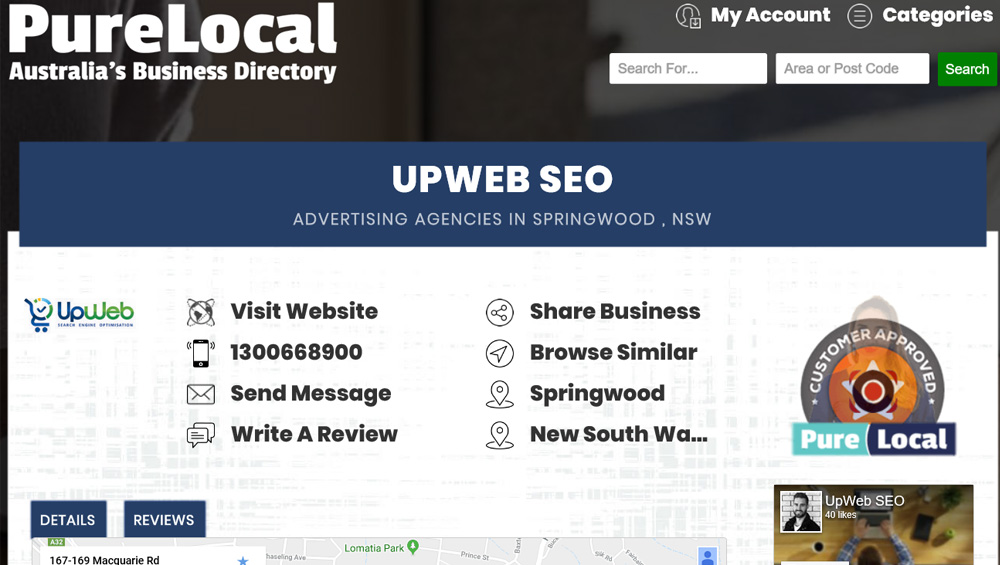 We have a relatively new profile at PureLocal which provides our information to local businesses looking for SEO services.
We are actually featured in the footer of their website too which is a great achievement and testimony to our high quality and authentic search engine services.
Our PureLocal listing gives the chance for our customers to write reviews about their experience with us, and we encourage people to do this as it puts the word out their about our solid business-model and gives browsers an insight into how happy our clients are.
UpWeb SEO's LinkedIn listing provides some basic information about the company and service through the About section, and provides a means for contacting us and collaborating on certain projects with us.
You can go ahead and add us on LinkedIn as the page is quite new, but we are building up our LinkedIn presence and will post posting some regular SEO updates in the very near future.
LinkedIn is a great resource for discovering mutual connections and similar businesses in order to collaborate or share information. UpWeb SEO's listing is owned by Dave Adamson who actually has a more established LinkedIn profile.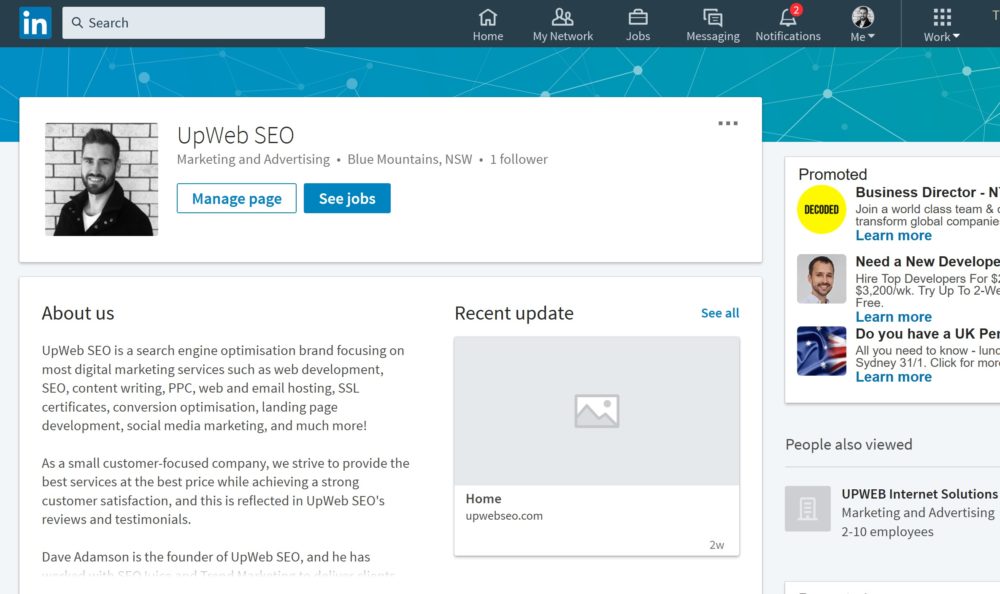 UpWeb SEO's Word Of Mouth Online (WOMO) listing is quite a few years old now! It even goes through our transition from SEOJuice to UpWeb SEO, hence the "SEOJuice" reviews that are listed there.
This is a dedicated reviews website which provides the opportunity for all our clients to post a helpful review about UpWeb SEO on the site. It has a trust factor indicator for each user which provides higher trust if they are more active on the website (and a low 10% indicator if they have only reviewed us).
We have won various awards from WOMO and as you can see in the account we have a 5-star feedback award every year from 2013 to 2017, and we are striving for another award for 2018.
WOMO is probably the most comprehensive resource to read UpWeb SEO reviews and the work that Dave Adamson and the team have put in over the years!
Ready to start a campaign or want to learn more about our process?
Our Team
Our tight-knit team of SEO professionals are always available to give advice, chat through strategies, and build strong solutions to achieve upward search engine exposure.
David has a vast 10 years experience in all things related to SEO, SEM, SMM, and web development. As founder of the company he knows what it takes to succeed in business and run multiple high-performing sales funnels. David oversees the entire strategy for our clients and moves them towards an accumulative profit.

Ally brings a technical SEO background to the team and provides a strong customer service focus that our clients love. She is a Wordpress, Shopify, and BigCommerce expert, with vast experience in many other CMS too.

Dean has a huge amount of experience in website development, search engine optimisation, and business ownership. He brings a unique skill-set to the team because his level of technical knowledge is coupled with his ability to look at the bigger picture, and this is a winning formula for our clients success.