IS PAY-PER-CLICK MARKETING RIGHT FOR YOU?
Our PPC Services
We provide marketing services to small businesses looking to accelerate their online growth and attract more leads. Our services include complete account and campaign setup as required, and regular management to get the most out of your campaigns.
UpWeb has a strong track record in digital marketing, particularly in PPC services. With a full-suite digital marketing team and over 10 years dedicated experience to boast in the industry, UpWeb is your go-to solution for PPC services.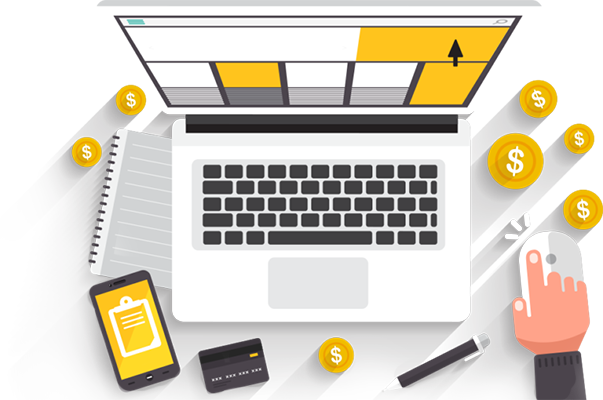 Google Ads (formally AdWords) is a must-have for most businesses today, but navigating a healthy balance between ad spend vs return can be tricky with so much competition.
Facebook and Insta Ads are excellent at demographic and interest-based targeting, allowing you to expand your targeting reach significantly.
Linkedin Ads
LinkedIn Ads can work well for B2B businesses who really need to reach particular roles within businesses and industries.
Bing Ads
Bing Ads provide that little bit of extra traffic that cannot be acquired by Google. Generally only recommended when you are exhausting all targeting options in Google.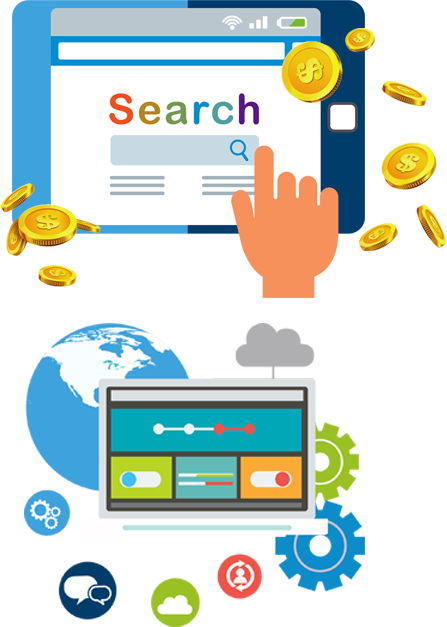 MODEL OF ADVERTISING
Roles and Responsibilities
When it comes to PPC services, whether it be Google Ads, Facebook Ads, or anything in between, our core approach remains the same.
Achieving Your Goals
We have a deep understanding of client objectives and goals, truly attacking that cost-per-conversion statistic with everything we have, therefore driving down your ad spend and increasing your conversions and profits.
Understanding Your Business
We get to know and understand your particular business, your industry, and the way you go about acquiring new clients or sales. This is imperative in achieving ongoing success and outperforming even the trickiest competitors.
Best Quality Leads at the Best Price
We ensure the best message match and customer flow from start to finish, ensuring your leads have the best experience from the moment they search the keyword you are targeting or fall into the targeted demographic, through to the ad that they are presented, the landing page that they click through, and the call to action that they are presented with. The whole process is overseen and managed by us.
Research and Adaptation
We consistently research and tweak the campaigns according to what the market is searching for and what the competitors are doing. PPC ads need to change and adapt frequently in order to cut through the noise and stay relevant. If you stay still for too long you will notice competitors start to outperform you and take your leads.
In-house Team
Our team gets to know and understand you very well. We don't speak to you in techy marketing jargon, we ensure that you are being kept up to date with everything that we are doing in a clear and easy-to-understand manner. Our dedicated in-house team are on hand to discuss your project and your needs whenever you like. Our easy-to-understand reporting and friendly consultant available when you need them ensures a truly frictionless process.
Cutting-Edge Technology
We stay up to date with the latest cutting-edge marketing tools, features, and strategies, meaning you are always at the forefront of digital marketing technology, often well before your competitors can even hope to catch you.
GETTING TO KNOW OUR PPC SERVICES
Frequently Asked Questions
Every business handles PPC campaigns a little differently. Ours just makes sense, and here are the answers to some questions we often get asked.
How Do You Charge For Multiple Platforms?
Our services are priced on a per platform basis, and we provide our management services at the same price for each platform, whether you choose to run with Google Ads or Facebook Ads for example, or even a combination of multiple platforms. If you are considering running ads on multiple platforms, please reach out to us, as we may be able to provide a multi-plan discount.
Does the Price Include the Ad Spend?
No. The prices quoted above are for the complete management and setup of your campaigns and do not include ad spend. You would pay the platform (ie; Google, Facebook, etc.) directly for your "clicks" through your own account, and will be invoiced directly from them. We manage the budgets, and everything else to do with your campaigns so that you get the best results out of your spend.
Can I Just Hire You To Set Up My Campaign?
Technically, we have no locked in contracts, but you will need to ensure you allow us at least 3-6 months if you are wanting to get the most out of your campaign. PPC requires many weeks and sometimes months to work out what is working best, and cut through the competition. Even then, the competition will shift to overtake you again, so you will need the assistance of an expert if you want to retain a strong positive ROI throughout your campaign.
When Can I Expect Results and Positive ROI?
It's a common misconception that PPC provides instant results. It does provide instant traffic, but when competing against campaigns that have been heavily tweaked to siphon all the best leads aggressively, we need to do more to match and exceed those results. We typically suggest sticking with a PPC campaign for at least 3 months to see a strong benefit and positive ROI. Good results can absolutely come within the first 1-2 months, but this is never certain until we get started.
How Do I Know You're the Best Team for the Job?
You just need to organise a quick call with our team and we will go through our recommendations and strategies with you to help you understand exactly what we will be doing and what kind of results we can expect. Our team is made up of highly experienced professionals in marketing and PPC, using cutting edge tools and the latest strategies to overcome even the most difficult of competitors.
What if it Doesn't Work?
Occasionally things don't work out, we get it. Usually this is down to not testing enough, or not being given enough time to work on a campaign. Thankfully, all of our services are non-contractual, so you are not locked into paying each month if you do not want to continue. That said, most clients see the benefit early on, and see whether their results are heading, therefore many stay with us for many months or years due to a consistent positive ROI. If you do decide to stop at any time, you will keep all ads, targeting, keywords, research, etc. and we will not remove our work.